A million years ago I took a beginning script writing class.
We had three big assignments: a short drama, a short comedy, and a short screenplay.
And I wrote an extra one.
I've said I write based on images or words that won't get out of my head, right? Well, this particular piece was inspired by both.
I kept getting this picture of two people standing in the dark, and I kept hearing this beeping sound every time I saw them.
Turns out, the people in my head were brothers; and the sound I was hearing was an EKG Machine.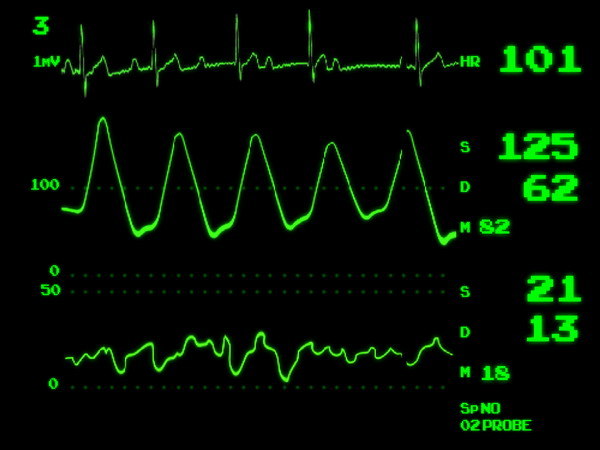 And the sound and the image wouldn't go away.
So, I did what all writers do when this happens--I wrote it down.
And then, thanks to various other projects, I forgot about it.
Flash forward six years(and a lot of tinkering) and the story is still rattling around in my head. Only now--thanks to six years of stewing in a tiny corner or my imaginative little brain--the characters have gone from two to five and the plot has become more developed.
These five characters had things to say and they would not shut up! It was awesome!
And, I already had the ending, thanks to my ten minute piece.
I wrote the first draft in ten days and then tinkered with it for the rest of year.
I called it
"Smoke and Mirrors"
.
And it's contemporary, which I'd never done before.
It's non-linear, which I'd never done before.
It's a small cast, which I'd never done before.
And writing's raw and vulnerable and everything I'd never done much of before. And ohmigosh it was hard and cathartic and so much fun to write!
Do these characters also have models?
Yes, yes, they do.
Because they always do.
However, their looks and personalities are based on friends of mine, rather than people I see on the big and small screen.
And since I'm not about to kife their pictures from social media, you get to form your own pictures in your head.
You're welcome
What I can do is share the soundtrack(complete with music videos, if you feel so inclined) :
Theme
How to Save a Life, by The Fray
Ashes of Eden, by Breaking Benjamin
Broken, by Lifehouse
With You, by Tyler Shaw
Dayton
Hi, by Adam Jensen
Sunny Hours, by Long Beach Dub All Stars
Becca
FRIENDS, by Marshmello and Anne-Marie
Beautiful People (feat. Khalid), by Ed Sheeran
Cal
Too Little, Too Late, by Bare-Naked Ladies
Bottoms Up (feat. T.I.), by Brantley Gilbert
Naomi
Always on Time (feat. Ashanti), by Ja Rule
Tequila, by Dan +Shay
Kevin
No Brainer (feat. Justin Bieber, Chance the Rapper, and Quavo), by DJ Khalid
Love Someone, by Lukas Graham
The Announcement
Setting the Night on Fire, by Kane Brown
The Crash
It's My Life, by Bon Jovi
From Where You Are, by Lifehouse
The Decision
Say Something, by A Great Big World & Christina Aguilera
Closer, by Joshua Radin
Tell Me It's Ok, by Josh Henderson
And also the links to the
ten minute piece
which inspired the
full length one.
Enjoy!